A unicycle is an interesting machine. For all of the simplicity that one model might exhibit, it requires an inordinate amount of skill, strength, and stamina to master. Riders who tackle the slopes of mountainsides and riders who ride to showcase their stunts to turn heads will both agree on the following. The commingled art and science of riding a unicycle requires no small amount of determination.
There is the objective difficulty that comes along with learning to balance, control and maneuver the one wheeler. Then there are the situational challenges that arise. The bumps in the road, the obstacles on a trail, and more all come together to present a changing landscape for the rider.
Among other things, these obstacles result in unplanned dismounts. To be honest, riders don't even need a physical obstacle to experience a fall. That just comes as part and parcel of the territory. When you're learning how to get in the saddle, you also learn that sometimes you get out of the saddle when you least expect it.
Being a conscientious rider who pays careful attention to the ground or the course and knows the limits of his or her abilities is the first necessary precaution. This will go a long way toward preventing mishaps.
It won't prevent them entirely, though, and accidents do happen. That is the reason that you can't responsibly ride without the best protective gear for onewheels. Being prepared with the right unicycle safety gear will pick up the rest of the slack. The first time you experience an unplanned dismount, you'll be glad you were prepared.
Here are some of the general traits (and some specific features) you should look for and can expect from the best protective gear for onewheels that you'll find here on our site.
Advanced Protection
The first and most important thing that you need to look for in protective gear for riding a onewheel is that they offer an adequate level of protection. It's great if it's comfortable, and it's even better if it comes in a style that appeals to you, but first and foremost is protection.
You'll want to look for traits and features like leather straps or cushioning, hardshell exteriors for leg armor or helmets, and abrasion-resistant materials. Some of the safety gear on our website combines several of these features into one package. Ideally, a combination of these factors should appeal to your sense of discretion. The areas of your body to which you need to afford the highest degree of protection are as follows:
●Your head (a helmet can also protect your eyes)
●Hand (and sometimes) wrist protection
●Your elbows
●Your knees and shins
●You should also wear a comfortable and protective pair of athletic shoes when riding. Just like your hands, bare feet can be badly bruised, scraped, or otherwise injured. Always wear protective, supportive footwear when riding.
If you've covered each of these areas, you're well on your way to assembling a practical selection of practical protective gear for unicycle riding.
Support and Comfort
In addition to being objectively protective, which comes from features of abrasion resistance, durability and wisely-engineered contours, the best protective gear for onewheels will also offer you a measure of support and comfort.
To put it into perspective, the shell of a helmet would theoretically provide your head a certain deal of protection. However, it is in the cushioning, padding, and adjustability that no small part of its practicality comes. A helmet that is not well cushioned and cannot be adjusted to fit the rider well is actually a dangerous thing.
That's why support and comfort are two additional traits to look for in safety gear for unicycle riding, and likewise why these traits are well represented in our collection.
Look Sharp, Too
If at the end of your shopping search, you feel that you've met the criteria for objective protection as well as support and comfort, you can make it a priority to look for gear that appeals to your sense of taste.
Let's face a simple fact. A lot of protective gear for all different types of sports - not just cycling sports - places a pretty big emphasis on catching the eye of the buyer, or at least of the spectators of the sport.
Lucky for you, there's also plenty of gear here at Unicycle.com that will catch your eye - and if you can't get it from our safety gear, you can certainly get that sense of style from our collection of unicycle themed gifts!
Notable Highlights from Our Collection
To make a sure illustration of how the gear in our collection balances the basic traits mentioned above, turn your attention to some of the following highlights from our collection of unicycle safety gear.
●Unicycle.com Unicycle Helmet - While this helmet has a toned-down look, it doesn't leave you wanting anything in terms of protection.
It's extremely comfortable, as it comes with dense styrene foam inserts and an adjustable snap buckle so you can get an excellent fit every time. Pair that with the extraordinarily durable outer shell and you have a helmet that's both comfortable and impressively protective. It even has a removable lining that can be washed so you can get your helmet feeling fresh again even after an intense session.
As far as style is concerned - it has that classic, suave, matte black appeal. If that's for you, this helmet is firing on all cylinders.
●Giro Fixture MIPS - Another great highlight from our collection of safety gear is the Giro Fixture MIPS that we offer in both black and gray.
In the case of the Giro Fixture MIPS, it's a lot more than just a cool name. This helmet wants nothing for protection and comfort, and it looks pretty cool too.
It is made with a Roc Loc Sport Fit System so you can get an excellent fit right out of the packaging; it is also made with a Multi-Directional Impact Protection System, hence the name MIPS. This is one of the most advanced protective systems in the industry and is exemplary for protecting against impacts.
In terms of comfort, it's not just a great fit. It's also made with 18 vents to keep your head cool despite the heat of the trial. Wherever you're riding, whatever you're taking on, this helmet will keep you cool.
●Triple 8 Saver Packs - Those looking for a bundle for knee and elbow pads will love what they're going to find in this pack which we also offer for sale here at Unicycle.com.
The Triple 8 Saver Packs come with a set of knee pads, elbow pads, and wrist guards as well, and are hardly matched for durability and comfort. The wrist protectors fit and adjust with a durable, flexible nylon mesh that will give you a great fit without feeling restrictive. They also make the most of high-density, high-impact ABS on the front and back, padded by EVA foam so that you can ride confidently and in comfort.
The knee pads and elbow pads that come with these bundles are also designed with shock-absorbing EVA foam. They're light, comfortable, don't feel restrictive, and tops against unintended impacts. They have it all.
●MBS Core Pads - We also offer MBS Core Pads on our website for those who'd like to see an alternative for knee or elbow protection.
These bundles, which also come with wrist guards, are equally durable, supportive, and comfortable. In contrast with the ABS of the former entry, these pads are given a tough, impact-resistant polypropylene (PP) outer shell to protect against hits and scuffs.
They're also padded with EVA for comfort and to cut back on fatigue and are made with Denier nylon for a great fit that moves with you. The knee pads that come with these sets even feature a design that allows you to put them on and take them off without removing your shoes!
●Kris Holm Percussion Leg Armor - Leg armor, so-called because it covers the front and sides of the lower part of your leg along with your knees, gives you additional protection against impact by protecting your shins. As you may have (unfortunately) experienced, sometimes your shins come into painful contact with obstacles or even with the crown of the unicycle you're riding. Leg armor like this can help with that.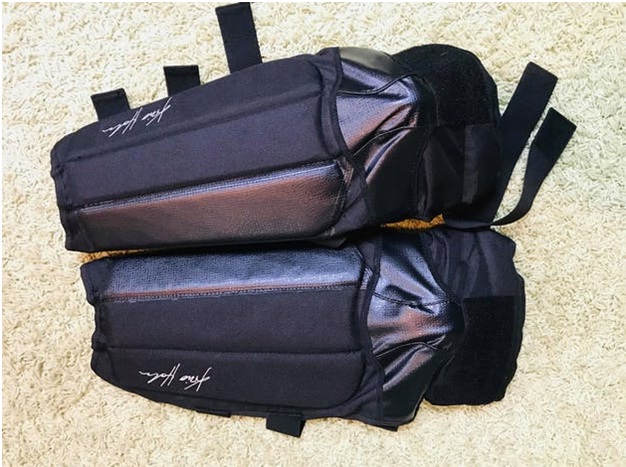 It's made with extremely tough polyurethane (PU) patches along the inside of the leg to protect against incidental impact with the tire as well as knee padding that extends above the knees. The pads are also made with 1200 Denier Ballistic Nylon which protects against abrasion, impact, and more. They're even vented to help keep you cool, and are machine washable!
●Kris Holm Finger Pulse Gloves - The Kris Holm Finger Pulse Gloves are available here on our site in both full and half finger configurations. Comfortable, protective, and slick, they meet every one of our criteria for what makes a desirable piece of safety gear.
Not all riders use gloves, but gloves can give you a great grip, protect your hands against impact and abrasion, and even keep you a little bit warmer in cool temperatures, which also improves your grip.
These gloves come with full-coverage for your palms to protect against falls and afford excellent traction as well. They're also made with a breathable mesh panel across the back of the hand to keep you cool when the temps are on the rise. The back panel is split so you can easily get the gloves on and off.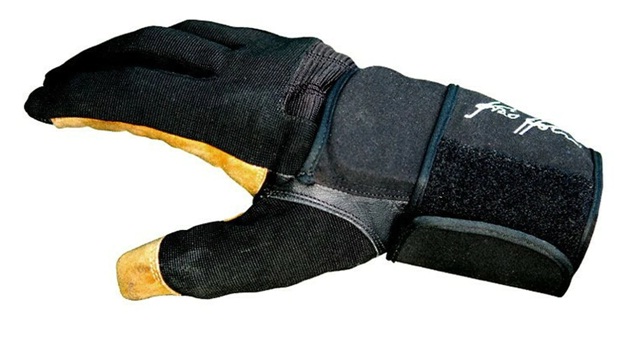 By the way, they even come with wraps to cover your wrists. That adds a little bit of stability and protects against scuffs and scrapes. Call it an essential part of any collection of safety gear; we sure do.
Reach Out for Help
That gives you a pretty quick look into some of the highlights from our selection of some of the best safety gear the industry has produced for unicycle riding and cycling sports. If you're in the market for a new helmet or a pair of gloves or wrist guards, you're definitely in the right place.
Don't feel like you need to go it alone, either. Our customer service team is always at your disposal to answer your questions and point you in the right direction. Whether you have product-specific questions or need a recommendation for the best piece of gear for your own personal purposes, we're happy to help.
Just reach out to us via the live chat that'll pop up right at the bottom of our website or give us a call on the phone. You can reach us at 678-494-4962.
More Than the Best Protective Gear for Onewheels:
Personalize Your Ride or Pick Up a Cool Gift
Before you go, make sure you check out everything else we offer here at Unicycle.com. It might not have been in your cards to pick up a new set of leg armor or knee pads today, but you might be interested to learn that we sell much more than unicycles and riding gear and accessories.
We do, and we also keep a unique collection of odd bikes like minibikes, circus bikes, and penny farthings, but we also sell quite a number of unique unicycle accessories and unicycle gifts.
We have everything from personalized, custom valve caps to stunt props and much more. Do you know someone who is a dedicated unicyclist, though you aren't yourself? A t-shirt, hoodie, or other interesting article from our collection of unicycle clothing would make a fitting and thoughtful gift.
We also sell unicycle jewelry, travel gear, handmade cards, and other really cool accessories. Much of our unique jewelry is also one of a kind and completely handmade, right here in the U.S. Take some time to look through the links above and get familiar with our uncommon accessories. We're sure you'll find something to love (for yourself or another rider) and as always, if you have any questions, you can call us at 678-494-4962!