Looking for a thoughtful and practical gift for a unicyclist in your life, or just something new for your collection?
Skip over our catalog of 31.8 seatpost clamps (unless you're making a repair or upgrade). Get a new ride - with one of these top picks from our collection.
For the Budget-Conscious Beginner
Our Hoppley unicycles represent good value at an unbeatable price. For budget conscious beginners, these are some of the best choices in our collection - especially if you (or they) are not sure if you're going to stick with it and just want to get your feet wet.
Our basic Hoppley 20" Unicycle offers riders an entry point to the world of one-wheelers at a price you just can't beat. This is one of the most popular sizes for beginners (minimum inseam 25") to learn on, as they offer a good balance of handling and speed. They're great for riding indoors, too.
For young learners or shorter riders, consider a 12" Hoppley or even a 16" Hoppley unicycle. These are good for young learners (up to 5 years for the 12", most 5-8 year olds for the 16") but be aware that they're really only suitable for smooth, indoor surfaces.
A Step Up: Exceptional Value
Club unicycles are our bread and butter and also make great beginner unicycles. They offer arguably the best middle ground in terms of price and quality that you'll find here on our website.
Beginner riders looking for a slightly more durable model will be well served by our 20" Freestyle Club. Like the 20" Hoppley, this Club is great for beginner riders (minimum inseam 25"), and suitable for learning to ride, as well as for basic tricks. (We also sell them in several other colors if you don't like the black one.)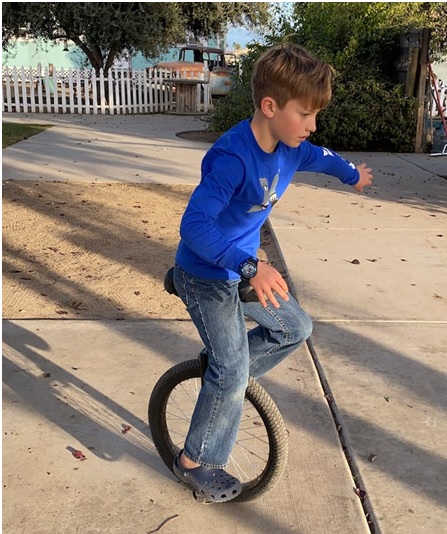 A little bit taller, but like the aesthetic and price point of the Club series? Try a 20" or 24" Freestyle Club. These are also great for beginners, especially if you're a little taller (the 24" needs 28" minimum inseam requirement).
The 24" has some other benefits, too. It's a bit faster, so if you're riding for distance, it's a better choice - then again, a larger size like a 27.5" or a 29" (or even one with 32-inch tires) would be better - but that's for you to decide.
For the Lover of Nostalgia
Got a collector (who is also a one-wheeler rider) that needs a gift?
You can't do better than a Schwinn retro unicycle! We offer them here in 20" and 24" sizes, so they're also perfect for beginners - or just as a collector's item.
But make no mistake about it - these unicycles are not just "replicas." They feature a steel frame made the way they were when Schwinn was still in Chicago - and as slick as they look, they're built to be ridden!
For the Intermediate Rider
If you know an experienced rider looking for a top-quality unicycle that can hang with the hardest knocks, pick up a Nimbus unicycle.
Specifically, consider a Nimbus II. Available here in several sizes, they also make excellent beginner unicycles - particularly for adults.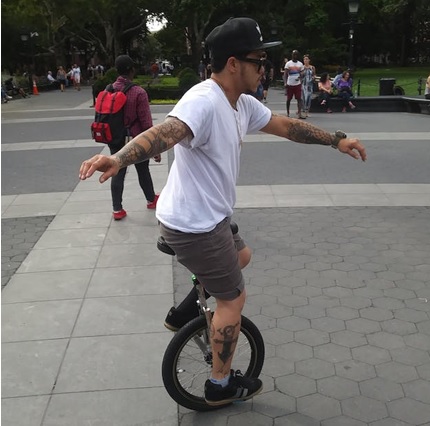 Our Nimbus II 20", 24" and 26" unicycles are great options across the board. They feature rock-solid construction, with steel frames and seat posts, hardended CrMo spindles, and anodized double-wall aluminum rims, they'll get right back up with you when you get knocked down.
These are the unicycles to learn on once you want to start trying advanced tricks, or most importantly, hopping. If you're going to hop, you need a tough unicycle with a tougher rim - and the Nimbus II is a great option.
For the Mountain Rider
One more suggestion for the unicycle riders out there. If you have a Muni rider in your life (it could be you!) consider a Nimbus 29" mountain unicycle.
The Nimnus 29" muni is a beast, and the 29" tire is a size that deserves a little more recognition, if you ask us.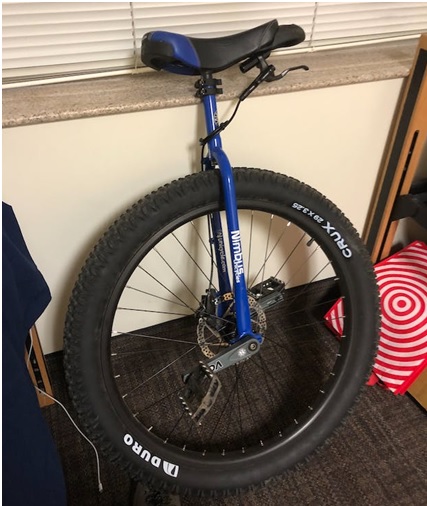 The 29" (which requires a minimum inseam length of 32") is great for both commuting and mountain riding because the tire is in that perfect middle ground where speed and agility are perfectly balanced.
It's only a little bit slower than a 32" while remaining substantially more agile - perfect for muni riders - but it's still large enough for commuting.
All in all, a very capable, very versatile size for adult riders.
Unicycle Gifts to Round It Out!
Again, don't give something like a 31.8 seatpost clamp (unless you know someone with a bolt-on clamp in that size and you want to help them upgrade to a clamp or double-clamp quick-release model). There are far better (and cooler) unicycle gifts on our website.
Nimbus Multi-Tool - The Nimbus Multi-Tool makes a great stocking stuffer for riders, and is highly functional, since it has basically everything a unicycle rider could need, including but not limited to spoke keys, allen keys, driver bits and a chain tool.
Mini Air Pumps - Never fear a flat again with this mini unicycle air pump! It's made of tough nylon and fits easily in a pack or even a pocket. Another great stocking-stuffer!
Pedal Upgrades - Pedal upgrades are another thoughtful unicycle gift. We carry a variety of Fyxation pedals made of tough impact-grade nylon in a wide range of colors.
Safety gear - Unicycle safety gear is another great gift idea. Helmets, gloves, knee elbow and wrist pads are all must-haves for unicycle riders.
A Third Eye (Sideview Mirror Surrogate) - Give the gift of extra visibility (and safety) with this unique "third-eye" eyeglass mirror. This lifesaver (or shall we say "neck-saver") clips right onto most eyeglass temple pieces and vastly improves visibility.
Unicycle Jewelry - We also carry a wide range of unique, handmade unicycle jewelry, including but not limited to earrings, necklaces and handmade ornaments. They make very thoughtful gifts for passionate, die-hard one-wheel riders!
Unicycle Cards - Finally, Christmas is coming and handmade unicycle cards are a great way to send a thank you, a holiday greeting, or any other warm regard! Not only are they beautiful, they're also handmade - check them out in the previous link.
Of course, you could still go with parts like crank arms or a 31.8 seatpost clamp (just make sure it's compatible with the unicycle first).
Need Personalized Recommendations? We're Only a Call Away!
Still thinking about what to get that special rider in your life? We're happy to make recommendations so don't be afraid to reach out to us directly at 678-494-4962.
But the holidays are coming soon - so don't wait!