About Us
About Us
Contact Information:
Unicycle.com
1148 JVL Court, Suite 170
Marietta GA 30066
USA

Phone: 1-800-864-2925 (678-494-4962)
Fax: 678-494-6987
Email: helpdesk@unicycle.com
Note to visitors: Our showroom is open 10:00 a.m. to 3:00 p.m. Monday through Friday. For best service, please call for an appointment.
About Unicycle.com:
The people, the company we keep
A Closer Look...
Why would we launch a dedicated, retail unicycle Website? Two main reasons: to offer a single location to view multiple unicycle brands, and to provide quality information about unicycling by unicyclists. Since our ads began appearing in Mountain Bike, Bicycling, DirtRag magazine and other publications, bike shop and specialty retail store owners have been calling us for products and information. We're forging partnerships throughout the United States and abroad, enabling a network of dealers to deliver our products and information locally. If you prefer to have a unicycle delivered to your door, order online or call us at: 1-800-UNICYCLE (678-494-4962) If you'd prefer to see and touch our products in person, call your local bike shop or specialty retailer and ask the owner to contact us about becoming a Unicycle.com dealer.
Who we are...
Located just ten miles north of Atlanta in the shadow of Kennesaw Mountain , we have cycle proving grounds on sloping sidewalks and on rugged off-road terrain. We try out products ourselves. When products (and their manufacturers) impress us, we list them in our catalog. We're constantly looking for innovative, useful products for unicyclists. Suggestions are welcome! You'll see us refer to our company as Unicycle.com. It's easy to remember, so we'll use it often!
Staff List ...
Amy Drummond, President
Josh Torrans, General Manager
Peter Brazeal, Warehouse Manager
Zach Drummond, summer worker
Sawyer Drummond, container and summer worker


Unicycle.com Fantastic Sponsored Riders
Terry Peterson - Male Mountain Unicycle Division
My name is Terry UniGeezer Peterson, and I first learned to ride a unicycle way back in 1966 at age 10. After a year or so, having learned pretty much all I could with the ancient uni-technology of that time, I went on to other things. Nearly forty years went by before I rediscovered unicycling again. On the eve of my 50th birthday, late 2005, I found that this emerging and legitimate sport had made quantum leaps in uni-technology!
Terry is an adventure unicyclist and tireless "ambassador" for the sport, with over 20,000 miles logged since 2006. Records for distance and hill climbing. 500+ unicycling videos with over 2.5 mil views, include riding and maintenance tutorials, and in-depth ride reviews of Nimbus Oregon, Oracle and Nightfox.
Liz Wilson - Female Mountain Unicycle Division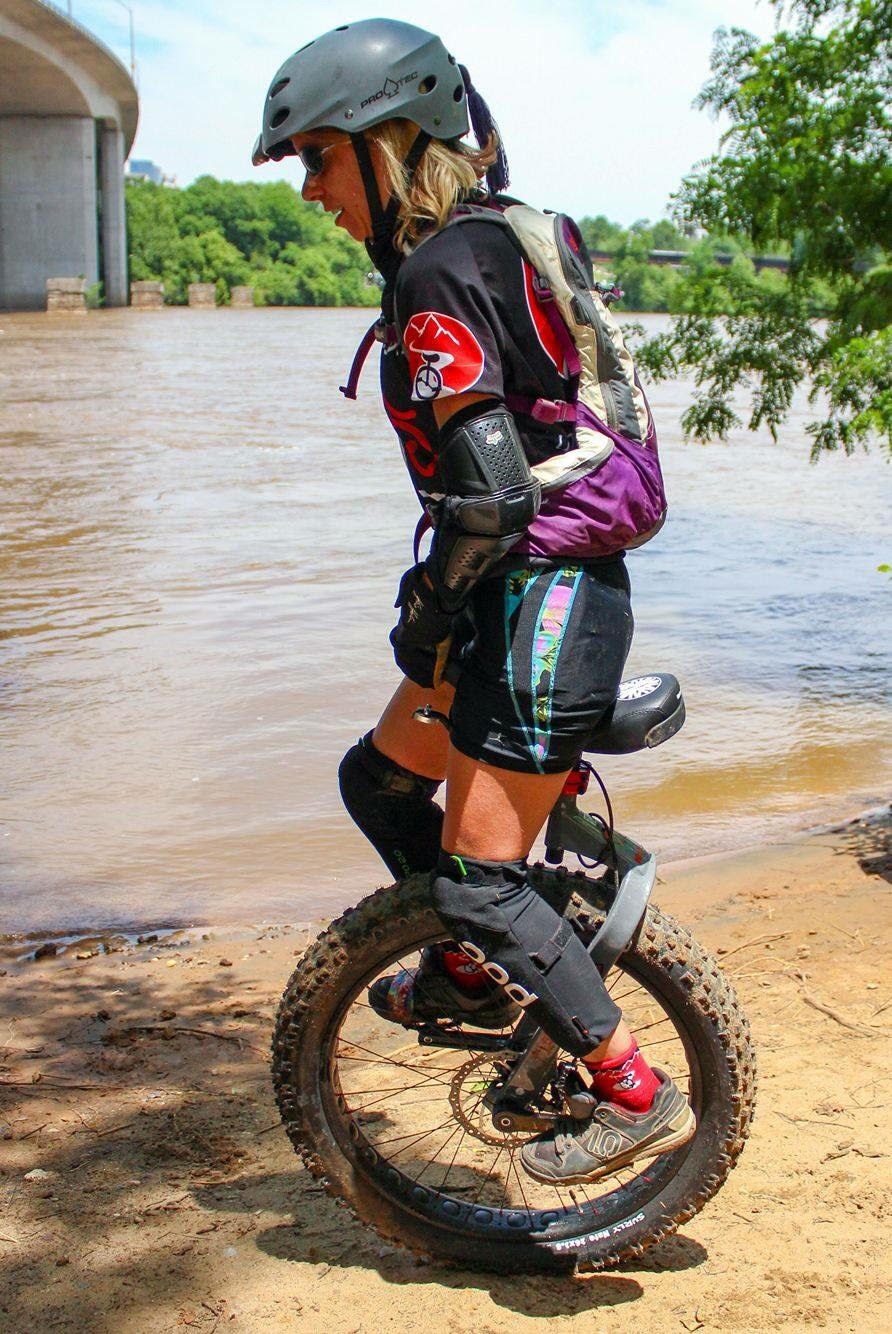 My name is Liz Wilson. I am happiest in a Helmet. I'm 54 and pushing for more! Unicycling Balances your Heart, Health, and Humor. Off Road Mountain Unicycling and Long Distance Endurance Rides are my Passion. Unicycling started as a young girl, providing many smiles and enjoyment. On July 4, 2013 I grabbed a mountain unicycle to see if I could "still" ride. MUni (mountain Unicycling) and the Unicycling community have returned the smiles and laughter of youth! Attending races and competitions just to challenge myself has increased my health, well being and positive outlooks for the future. Unicycling is a fantastic sport and gives us balance in life. 2014 Female North American Muni Champion
Dale Grzych - Male Street/Flatland/Trials Unicycle Division
Hey I'm Dale Grzych, I've been around unicycles for pretty much my whole life. I first learned to ride when I was about 5 years old, and I started out as a freestyle rider. I saw some flatland riders doing some really awesome roll combos at NAUCC 2015 and knew I wanted to switch. I bought a 19" on the spot and haven't looked back since.
A.J.
Kinsella-Johnson

- Muni Division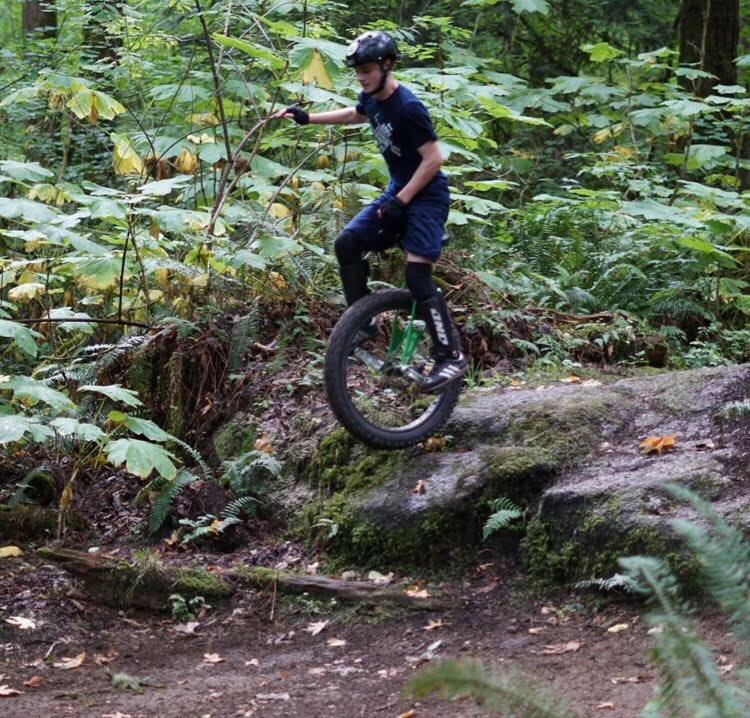 My name is A.J. Kinsella-Johnson. I'm 14 years old and have been unicycling for 6 years. I enjoy the flow and calculation of MUni, and of course I love the challenge.



The Crevier Family - Freestyle/ Giraffe Division
Are you ready to be inspired!! Recently featured on the finals of America's Got Talent --- Bruce and Diane and their family of 12 children have been in over 35 countries, using their Spin-tacular Basketball Show to entertain and share a message of hope to this generation! Bruce Crevier is a "Four Time Guinness World Record Holder" for basketball spinning and has spun as many as 21 basketballs at the same time. He also holds the endurance world record and has spun one basketball without a break for 22 hours and 12 minutes. Their programs are fit to audiences in any age range in any setting! Take your School, Church Ministry, Business or Civic Group, or your High School, College, & NBA Basketball Halftime Show to the next level with a Spin-tacular Basketball Show